Message from the Mayor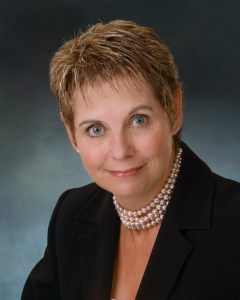 We have reached the end of a summer perfect for activities: we enjoyed wonderful attendance at the Canada Day celebration and the Concerts on the Common. It was also nice to see the increased participation in this year's Playground Program – the added lunch program was well received! Beaches were also well-utilized, as well as the river in general.
The summer began with Rothesay being officially recognized by the Province as an Age Friendly Community, and the Official Opening of the Rothesay HIVE Age Friendly Community Centre. Interest in the HIVE grew over the summer and it now is a place bustling with programs, people and activities. We invite all folks age 50 and over to visit the HIVE, located in Town Hall, and check out the offerings. Hours of operation are Monday & Thursday 9:00 am to 3:00 pm, Tuesday & Wednesday 11 am to 7:30 pm and Friday 9:00 am to 2:00 pm. Sign up online for their newsletter and check out the calendar of events at http://olderadults.ymca.ca/schedule-programs/. Monthly calendars and other information can be picked up at the HIVE too!
Of course, being summer, construction was in evidence at several sites. We thank residents for their patience as several necessary projects were undertaken: new sidewalk on Marr Road, new water main and resurfacing on Hampton Road, surfacing of Allan Avenue and other streets throughout the community, and the major drainage project on Church Avenue/ Station Road. Additionally, flood mitigation efforts were carried out on Cameron Road and Rothesay Park Road.
Parks and Recreation had a busy summer with the replacement of the turf on the lower field at Arthur Miller Field and the official opening on New Brunswick Day of the East Riverside-Kingshurst Park. Residents enjoyed picnics at the Park on that day and, at the request of a number of residents, picnic tables have been added to the pavilion in the Park, and are well utilized. We welcomed the Saint John Astronomy Club to the Park on September 13th, a perfect night for stargazing.
As we come into Fall, please drive slowly, especially in school zones, and be mindful of children playing. Also, we all enjoy our dogs – but please pick up after your pets.
Enjoy Fall in Rothesay – perhaps explore a new neighbourhood, or enjoy the offerings at any of our coffee shops, brewpubs or restaurants. Rothesay has much to offer!
Dr. Nancy Grant
Mayor