Message from the Mayor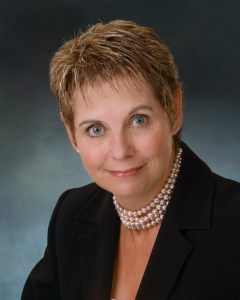 Happy Spring to all! It has been a long, cold, dark winter; sunshine and longer
days are so welcome! But what a great winter for outdoor recreation: the river
was simply an outdoor playground for skaters, skiers, walkers, fishermen and, of
course, dogs. It was a great season for the rink on the Common, which was open
December 3 to March 10, with very few lost days. There was also great attendance at
this year's expanded Winter Speakers' Series. Speakers were hosted in the Rothesay
Hive; the newly renovated space in Town Hall that houses our Age Friendly
Community Centre.
I want to extend thanks to Rothesay staff, the City of Saint John, and Galbraith Construction
Ltd. for their herculean efforts in completing the raising and surfacing of Park Drive before the
early winter set in. The ensuing winter was a challenge with rain and snow events and rapidly dropping
temperatures but our staff rose to the occasion and maintained services for our residents in some
demanding weather conditions. This was much appreciated by residents.
The summer promises to be a busy one in Rothesay with two major capital projects planned. The first is a
complete reconstruction of Church Avenue/Station Road with new storm sewer, water and sanitary sewer
lines. This project will address longstanding drainage issues in the area. Church Avenue will be closed to
through traffic during construction, but access to the Post Office, St. Paul's Church, and local driveways will be
maintained. The second project is new curb and sidewalk on Marr Road that will enhance active transportation
routes and increase safety for pedestrian traffic. There will also be flood mitigation projects carried out in the
Post Road area and Cameron Road area. As well, Allan Avenue will undergo a complete rebuild and resurfacing.
These projects will be a vast service improvement in both neighbourhoods. Rothesay thanks residents in
advance for their cooperation and patience with the construction process.
The spring freshet of 2018 damaged some of the Town's recreation facilities. Repairs to the McGuire Centre,
the tennis courts, and East Riverside-Kingshurst Park will soon be completed; repairs to the Renforth Park
decking could not be completed last fall because of the early winter and this work will be carried out this
spring. Your Council continues to press the other levels of government for our fair share of infrastructure
funding for a new Rothesay Arena.
Mark your calendars for the Opening of the Rothesay Hive Age Friendly Community Centre on
Thursday, May 23rd. This will be combined with a ceremony marking the official provincial
designation of Rothesay as an Age Friendly Community. This is a remarkable achievement by
Council and residents and we look forward to both provincial and federal representation at the grand
opening. Watch for details!
I encourage all residents to get out, be active and enjoy all Rothesay has to offer this spring and
summer.
Dr. Nancy Grant
Mayor