Message from the Mayor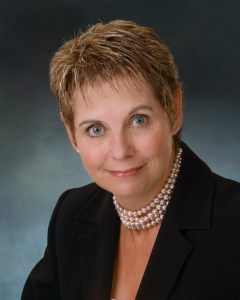 I am happy to provide an update to residents on the remarkable work of the Rothesay Age Friendly Committee.
This Committee, chaired by Councillor Miriam Wells, was struck by Council in December 2016, and is composed of seniors and other interested volunteers, representing a good cross-section of the community. The aim is to achieve provincial Age-Friendly designation for the Town. This requires that Council pass a resolution documenting the aim of becoming Age-Friendly, that a
survey be carried out asking seniors for their opinions about the community and how it could improve, and that an action plan be set to address the results of the survey.
The Committee, through its Survey sub-committee, has designed and circulated the required survey to Rothesay seniors. Amazingly, 289 surveys were returned, a larger result than some
other municipalities were able to achieve. Surveys have been analyzed, and several recommendations will be going to Council in the near future. An Information sub-committee has
been working on ways to improve the circulation of information to seniors, leading to the imminent addition of a network of message boards (both traditional and electronic) in heavily used areas of the Town.
The Committee plans to hold a Seniors Forum this spring, and this is currently in the planning stage by a third group, the Forum sub-committee. This Forum will be a public event, at which time results of our survey will be shared with residents.
In other news, seniors have repeatedly asked for a Seniors Resource Centre. The Town has applied for federal funding to enable the creation of such a Centre in some of the available space at Rothesay Town Hall. This will give seniors the physical space to work and hopefully take ownership of the Age Friendly initiative.
We are excited at the excellent progress this Committee has made in just 14 months, and we encourage other residents to become involved. Meetings of the Age-Friendly Committee are open for all residents to attend – we would be happy to see you at Town Hall on the third Wednesday of each month at 10:00am. Rothesay is also looking for community volunteers interested in helping us develop the Resource Centre mandate, protocol, etc. If that's you, please contact Rothesay Town Hall.
Another accomplishment of the past few months has been the pavilion recently constructed at East Riverside-Kingshurst Park. The Town received a Canada 150 Municipal Development grant from the Province which was used for this purpose. This project, combined with the addition of washrooms at the Park, is a wonderful enhancement of a beautiful space – we hope you enjoy it!
We will soon be in the season when Town gardens are planted and trails are spruced up for summer use. I encourage you to take the time to enjoy our "highways and byways".
Have a wonderful and relaxing spring and summer season!
Dr. Nancy Grant
Mayor