Message from the Mayor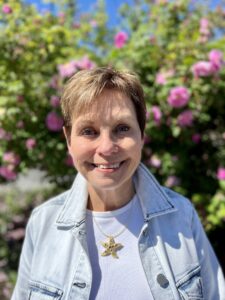 14 September 2022
Hello Rothesay Residents,
Another summer is in the books – and a beautiful one it was. You will have noticed busy beaches and playing fields, an active river, and ongoing residential and commercial construction throughout the Town.
The installation of traffic signals at the Grove/Church/Hampton Road intersection is proceeding. The underground work is complete but – with continued supply chain issues; we are awaiting the arrival of traffic lights, poles, and arms. Further safety improvements around the Rothesay Common include a sidewalk being installed between Church Avenue and Almon Lane.
Congratulations to all our athletes who competed at the Canada Games – we are so proud of you! And Congratulations to Don Arsenault, the winner of this year's Through the Lens Photo Contest.
September 19-25 is Rail Safety Week. The railway is an integral part of our Town and likely to become busier with increasing activity at Port Saint John. We encourage everyone to always practice rail safety.
The Town and Rothesay High School (RHS) will mark National Truth and Reconciliation Day with the installation of an Art Project, using tiles to create the face of Sixties Scoop Survivor Joanne Monroe, on the front lawn of RHS. The project will be created by students on that day and Joanne will personally take part. We encourage residents to come out and view this art on September 29 – it will be a one-day installation.
With Fall comes new activities:
Remembrance Day ceremonies for the Kennebecasis Valley will again be held on November 11 by Kennebecasis Branch 58, Royal Canadian Legion. The Ceremony will be at the qplex for the first time since 2019. It is anticipated a volunteer led Service of Remembrance will also be held at the Rothesay Common.
2022 was a wonderful growing season and many of us will be busy cleaning up our properties this fall.  Fall Cleanup is the week of November 7. All yard waste must be in paper bags; plastic bags are not accepted by the Fundy Regional Service Commission.
The Town is busy, with construction ongoing in various areas. Please take care, slow down in construction sites, and take extra care in School Zones. Let's do all we can to protect our kids as they go back to school.
Enjoy Fall in Rothesay – get out to our parks and trails and continue to support local business.
Dr. Nancy Grant
Mayor of Rothesay