Message from the Mayor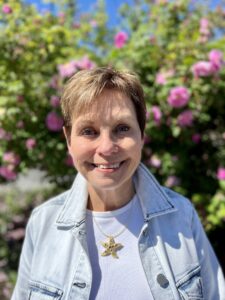 15 June 2022
Hello Rothesay Residents,
Summer has finally arrived and the Town is lush and green. Thanks to Town Staff and private property owners who keep our properties looking beautiful! A successful Town cleanup done on Earth Day has contributed to the beauty – thanks to all who participated. We hope to involve more groups and individuals next year.
Congratulations to the Rothesay HIVE as they celebrate three years of Age-Friendly service to the community. And we welcome the Saint John Newcomers Centre to the HIVE, with their Thursday morning Future Engage Program, bringing together seniors, youth and newcomers to participate in many different activities.
Regarding Local Governance Reform: Rothesay's boundaries will not be changing, its Council composition will not change, and we will not require an election in November 2022. But significant changes are coming to the Fundy Regional Service Commission, as it takes on new mandates, including economic development, tourism, community development, and a social mandate (poverty reduction, homelessness and mental health). It is not currently known how the costs of these new mandates will be funded by the Province, or how much of the costs will be downloaded onto our local government.
Re development: Council has approved rezoning for two apartment complexes in the commercial zone – 36 residential units at Woodland Avenue/Hampton Road, and a 43-unit mixed use complex at 145 Hampton Rd.  Further, Council has approved an exciting design proposal for the new Community Centre / Trailhead building at Wells. Construction will start by August 1. Council has received a comprehensive Storm Water Management Report, with suggestions for improvement, which will be sent to the 2023 Budget process. Finally, Council has approved purchase and installation of traffic signals at Grove/Hampton/Church; installation is expected this fall.
Summer is here, and recreational programs are in full swing! KPark and Renforth beaches open June 27, with lifeguards. For safety's sake, bollards have been placed at the entrance to Renforth Wharf, to keep vehicular traffic off the wharf. A special Canada Day celebration is planned for the Common, 12-3pm, with something for everyone, including Indigenous Storytelling. Our Concert in the Common series is a go, and there will be Playground Programs in three locations. Busy summer ahead! Also, our Through the Lens Photo Contest is on now until August 24: get your cameras out and photograph beautiful Rothesay.
Happy Summer Everyone – enjoy, and don't forget to support local!
Dr. Nancy Grant
Mayor of Rothesay