Message from the Mayor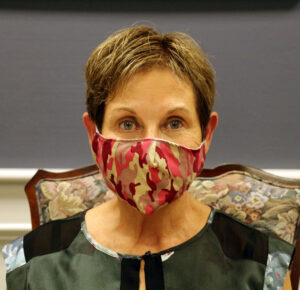 Happy Spring to all Rothesay residents!
We have come through what we all dreaded – the COVID winter. Many of us have been separated from family and friends, social isolation has been at an all-time high, and businesses in our community, along with their employees, have suffered substantially. But we have, by and large, followed Public Health Guidelines, and so health-wise, our community has done very well. Let's all give ourselves a pat on the back for that!
Huge thanks are due to all Rothesay Staff, who have maintained our operational and administrative services as we navigate the pandemic.  There was minimal impact on service delivery to our residents.  Recreation Staff kept our outdoor recreation facilities open despite COVID: the Common rink had a successful three-month season, and Staff solved the logistical challenges of moving grooming equipment to and from the Wells Trail to provide grooming on the Hillside Trail, for the first time! Also, Rothesay participated in a very successful virtual Fundy Region Winterfest, including a Winter Speakers Series with literally something for everyone.
Onwards toward Spring! The Rothesay Hive Age-Friendly Community Centre has now re-opened, following closure during the Orange and Red phases of recovery. Hours and number of participants are currently limited, but there are plans afoot for a full summer of Hive activities, many of them outdoors, and some of them "intergenerational". Check out the Rothesay Hive Facebook page, and check the "Buzz"- in the new monthly Hive newsletter. Also, a Spring Speakers Series is planned, covering an amazing variety of topics. Watch for details.
Spring/Summer will see our usual annual program of asphalt and micro seal placement, and the new sidewalk will be completed on Highland Avenue. The Turnbull Court sewer renewal project will be completed, and the turf will be laid at the new Wells Ballfield, with the field hopefully ready for use in 2022.
This will be my last message as Mayor in the current Council term. Thank you all for the privilege of having served as your Mayor over the past "five years of a four year term". It has been a pleasure to get to know so many of you, and to participate, with Council, in moving our Town forward.
The Municipal Election will be held on Monday, May 10, 2021.  Please make sure you are registered and be sure to vote!
Lastly, please continue to follow Public Health Guidelines. And, please, join me in getting a vaccination against COVID when our turn comes up. The sooner the general population is vaccinated, the sooner we can return to a normal life.
Enjoy Spring in Rothesay.
Dr. Nancy Grant
Mayor