Message from the Mayor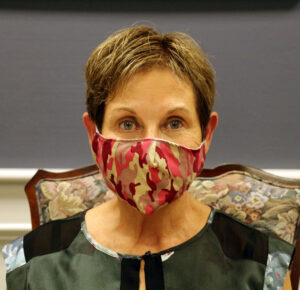 16 November 2021
A belated Happy Fall to everyone – and hasn't it been a beautiful one? We've truly enjoyed an extended summer.
The summer of 2021 saw the Town still coping with COVID challenges, as are all municipalities. Nonetheless we were able to accomplish several summer projects:
the 2021 road resurfacing program, that included the completion of new sidewalk on Highland Avenue;
seeding at new ball field at Wells and the field should be ready for late Summer 2022;
the Turnbull Court neighbourhood sewer renewal project;
installation of a new waterline from the Hillside waterline to College Hill Road for the new Science Hall on the Rothesay-Netherwood campus;
extension of Spruce Street across Clark Road to provide traffic access to a new development at the end of Dobbin Street; signalization will be installed to provide safe pedestrian cr
In August, the Town received excellent news of funding for our new tertiary Wastewater Treatment Plant: $8.6M and $7.2M from the Federal and Provincial governments respectively. Design work is underway, and we hope to start construction in mid-2022.
I represented the Town by laying a memorial wreath at the Royal Canadian Legion Branch 58 Remembrance Day Service (the official Kennebecasis Valley service), and the turnout at the volunteer-led informal service on the Rothesay Common was quite remarkable. As of this date, the KV Santa Claus Parade is a "go" for November 27th; along with the Mayor's Tree Lighting on December 15th. There are "Special Skates" planned for Thursday evenings in February at the Rothesay Common and the Regional Winterfest 2022 planning is well underway.  Please check the Town's social media channels for current information as things can change quickly with our ongoing public health issues.
Rothesay Council is aware of the significant increase in 2022 property assessments and I am happy to share the good news that Rothesay Council has approved a reduction in the residential property tax rate from $1.24 to $1.20. Water rates will stay the same and sewer rates will increase by $10 for 2022.
Enjoy the remainder of the Fall and winter in Rothesay, and stay safe. Please obey Public Health guidelines regarding physical distancing and masking – together we can keep our communities safe. The Santa Claus Parade Committee has extra COVID precautions in place for the event: please follow their guidelines.
See you on the rink at the Common – tentative opening date December 4th (weather-dependent!).
Dr. Nancy Grant
Mayor