Message from the Mayor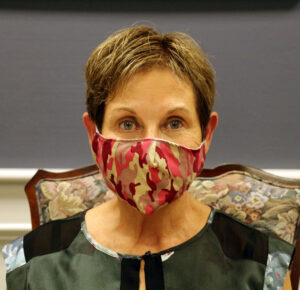 August 2020:  As we reach the end of another summer, I am reflecting on what a very different sort of summer it has been;  this" COVID summer" of 2020.
We missed our activities on the Common: no live Canada Day celebration – though we did have a virtual celebration which was most enjoyable. And we all missed our Concerts in the Common- hopefully both these activities will be back next summer. We were unable to hold the usual Day Camp at the Common, because the school was not available for shelter. And, sadly, we had to temporarily close the Rothesay HIVE, due to health concerns for our Seniors.
And yet, I am very grateful: we had no flood to contend with this year, and our community has done so well with respect to COVID-19. Being blessed with space, we have been able to get back to using the Common and our playgrounds, while respecting social distancing; also, we have been able to hire our students back, allowing us to run Day Camps at the Bill McGuire Centre, and at the Wells Recreation Park. And for our lifeguards – what a summer for use of our beaches – perfect beach weather!
Our construction season has gone well, with new sidewalk on about half of Highland Avenue, extension of sidewalk along the French Village Road, and raising the roads in three flood-prone areas of Kennebecasis Park. The reconstruction of Fox Farm Road was done very expeditiously, and the regular road resurfacing throughout the Town has gone well.
I want to again thank everyone who has helped us get through the pandemic thus far, particularly all those who worked to get us through the lockdown period: health care workers and emergency responders, who kept us safe; retail workers and transport folks, who kept us supplied; and municipal workers, who kept us supplied with water and sewage service, and waste collection, and who kept our roads and parks in good condition. And very importantly, thank you to all citizens who have helped keep us all safe by obeying Public Health guidelines.
We move into a Fall that will have challenges, with the possibility of a second wave of the virus. This virus is not gone yet. PLEASE remain diligent.
PLEASE continue to follow Public Health guidelines:  practice physical distancing, and wear a mask  if  you can't maintain 6 ft distance outside, and  always in indoor public spaces. It is the responsibility of each of us to help protect our community.
Please watch for students as they start back to school: many will have extra anxieties this year, and they may not always be watching for cars. We get complaints about speeding in many of our neighborhoods: with school starting, PLEASE SLOW DOWN.
Enjoy Fall in Rothesay.  I personally used the lockdown time to explore a number of neighborhoods where I don't normally walk – it was a great experience, one I recommend to everyone.