Roving Reporter
---
KV Oasis Puts Young People Centre Stage
By Kate Goodine
Kate is a grade 12 student at Rothesay High School and is spending the summer reporting on interesting people and places around our town.
KV Oasis, the Valley's youth centre, isn't just for young people; it's designed by them too. The Youth Advisory Committee, which is chaired by UNB Saint John student Caitlin Grogan, organizes fundraisers and different kinds of events so the Oasis can continue to be free for youth to attend and participate in programs.
Earlier in August KV Oasis hosted its third outdoor coffee house and the second at the Rothesay Common. "It's always amazing to see so many people in the community come together to see our performers," said Grogan, who said the coffee houses are open to young performers who want the opportunity to perform in front of a live audience.
The night was filled with performers from our area including singers, guitar players and violinists – you name it! Admission was $5, with all proceeds going to KV Oasis to support its ongoing programs and events.
The centre is staffed by dedicated people who are always there to lend a helping hand. Activities include jam sessions, art galleries, cooking classes, yoga, coffee houses, a fully equipped games room and a Centre newspaper, the Oasis Edge.
KV Oasis, located at 26 Pettingill Road, runs workshops on youth empowerment, leadership and entrepreneurship, healthy eating and lifestyle, building self-esteem, suicide prevention, dealing with depression, drug and alcohol addiction, career guidance, sexuality and anti-bullying. It also has rental spaces for counsellors, social workers, psychologists and physicians.
The centre is open for youth ages 12-25 Monday through Thursday 1 p.m. to 9 p.m., Friday 1 p.m. to 10 p.m. and Saturday 4 p.m. to 10 p.m. For more information on KV Oasis and upcoming events, visit kvoasis.com or Facebook, Instagram or Twitter.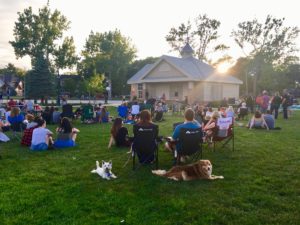 ---
Beer Expert and Author Craig Pinhey's Guide to Local Microbreweries
By Kate Goodine
Rothesay and Quispamsis have been very lucky to have gone from zero to four microbreweries in the past year. Craig Pinhey, New Brunswick's first Certified Sommelier, thinks that every small town should have one. "It keeps Valley money in the Valley," he says. He used to go Uptown for lunch and a drink twice a week until these breweries opened up, most within walking distance from his home, but now he can stay in the Valley to enjoy a nice drink and some food.
Each brewery has its own feel and own atmosphere, and they're all different from each other. Foghorn, located at 47 Clark Road in Rothesay, has a real pub feeling. They don't serve food, but they do allow you to bring food in to eat while you sit and have a drink. According to Pinhey, Foghorn focuses on more malty, English style beers. And, fun fact, dogs are allowed at Foghorn.
Hammond River Brewing is attached to Barrels Head and Peddlers Creek, so it's part of a full restaurant. Pinhey says the beers there are super hoppy, which means they are more bitter and taste herbal-ish. You see lots of the younger generation there, 20 to 40-year-olds, out for a nice dinner on the patio or a snack inside.
Long Bay Brewery at 82 Marr Road has more of a store atmosphere. They don't have a tap room so you can't sit down and have a drink, but they do allow you to sample the beer before you buy it. Given they don't have a tap room, they do not serve food either. They have many different styles and kinds of drinks; Belgian ale, American Beer, even German drinks.
The Valley's newest microbrewery at 184 Hampton Road, features different beers from home brewers around the area. Bootstrap Brew Pub brings different 'feature beers' to their 25 taps, some collaborations with home brewers, some that the home brewers come up with entirely on their own, to show just how many great brews people produce. They serve some typical pub snacks.
Pinhey says that no matter which microbrewery you choose, each has something special and all will help customers try new things, step out of your comfort zone in the beer world, a luxury not all small towns possess.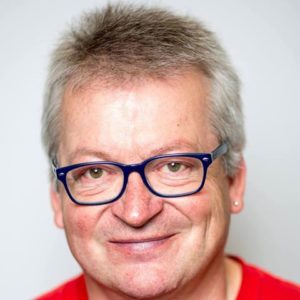 ---
Your dream community: Residents help design Rothesay
By Kate Goodine
Have you ever thought of an idea, or had an opinion on something that's being done in Rothesay,
development‐wise? On the website courb.co/rothesay, you can post comments or questions on different areas in Rothesay.
You can start by creating an account and selecting the Rothesay map. Once you get to the map, you see
all of the orange and blue dots, which represent comments. The orange dots represent the comments
where people are suggesting better options, and the blue are comments saying that things in that area
are working well and no improvement is needed. To view a comment, you click on the dot and can reply to it just by typing in the reply box that pops up with the comment. You can share the website with neighbours at the click of a button. To receive email notifications about updates on the page, you just have to click 'Follow' and you'll always know what's going on online. Some of the popular requests to date are the interest in more biking and running trails throughout Rothesay so that bikers and runners have a specific place to go, instead of on the streets.
Rothesay is using coUrbanize to gather greater public input as it begins the process of updating the town's Municipal Plan. It helps to create a community‐based plan that will be influenced by residents' opinions and perspectives, and enable staff to identify popular ideas. It's an opportunity for Rothesay residents to have a say and share their thoughts.
The website has been up for about two months. You can access the website using your phone, tablet or
computer and get email notifications anywhere.
This was set up in order for people in our community to have a voice and speak up in an easy, accessible way, and Town Council and staff encourage everyone to do so, so that our next Municipal Plan includes as many people as possible.
---

Hey Kids! There's a Teddy Bears Picnic on Saturday, August 11 and You're Invited
KV3C (Kennebecasis Valley Community Caring for Children) is hosting a Teddy Bears picnic on Saturday,
August 11th from 1:00 to 4:00 p.m. on the Rothesay Common. There will be live music from a local band,
carnival games and an "Adopt a Teddy Bear" booth. KV3C is asking for donations from the community in
the form of gently used teddy bears. Any bears that are not adopted will be donated to children in need.
Volunteers are also needed to make this great day happen. If you have any teddy bears, or you're
interested in volunteering at the picnic, you can contact Ashley and Tess at kv3cnb@gmail.com.
KV3C is a non‐profit community‐based organization for children and their parents to enjoy daily. The
activities are run by teens Tess Guptill and Ashley Bishop throughout the summer. On Monday mornings
from 10:00 to 12:00, the girls host a group called Baby Wonders at the Kennebecasis Valley Public Library.
Children between the ages of 0 to 18 months and their parents, grandparents, or caregivers are welcome
to play together and listen to guest speakers that specialize in different childhood areas.
Every Tuesday, Wednesday and Thursday from 10:00 to 12:00 there are playgroups for kids from ages 0
to 5. On Tuesdays, they're held at St Augustine's Church, Wednesdays at the Civic Centre and on
Thursdays, they have a moving playgroup, which is usually at an outdoor location, such as Brunswick
Nurseries or Meenan's Cove. The locations of the moving playgroup are posted on their Facebook page
every Monday. The playgroups on Tuesdays and Wednesdays are $5 for each child, but Thursdays are
free. There are snacks provided at all locations.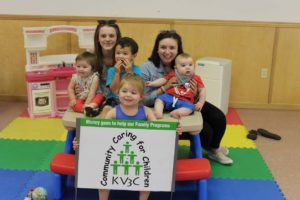 ---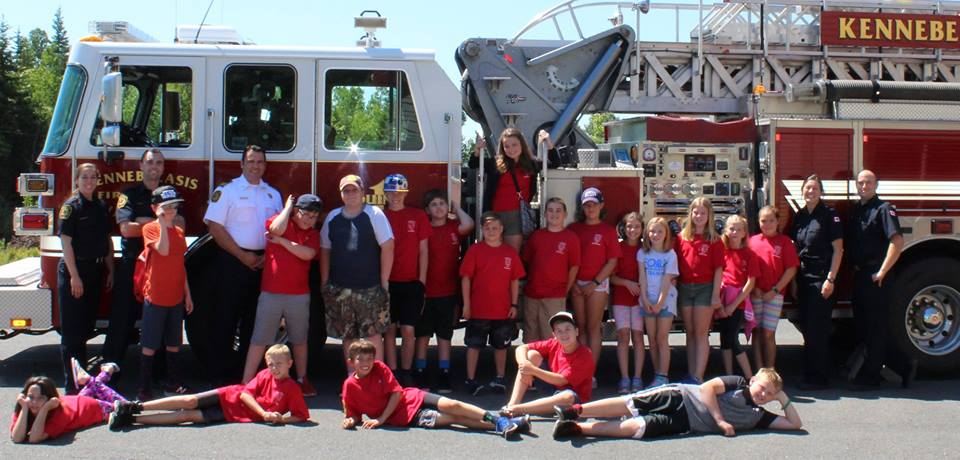 KV Fire hosts first‐ever summer camp for tweens
Welcome Kate Goodine, Rothesay's roving summer reporter.
Kate, a grade 12 student at Rothesay High School, has been visiting interesting people and places around
our town and beginning this week we'll be publishing her summer story series. This is her first story.
By Kate Goodine
Welcome junior firefighters! The Kennebecasis Valley Fire Department hosted their first ever Junior
Firefighter Camp from July 18th to July 20th as part of its Fire Prevention Program.
About 20 kids between the ages of 10 and 13 lucked out and had an amazing, fun learning experience.
They were taught how to give hands‐only CPR, tried on firefighter gear, completed a firefighter obstacle
course and learned fire safety around the home.
The focus of this camp was to educate tweens at that in‐between age where they might be getting too
old to go to summer camps or daycares, but are too young to get a summer job. They are gaining
independence and learning new skills such as how to cook for themselves.
Most students get fire prevention education in grade two at school, but that's about it, so the fire station
has decided to help out and teach them safe cooking and other safe habits around the house to further
their fire prevention skills.
The kids also learned how to make a home exit plan in case of a fire and located the smoke alarms around
their homes. The camp ran for three days from 9 a.m. to noon and Division Chief Mike Boyle says they
will be doing it again next year and might offer the camp for a full week or full days.
Besides this awesome camp, these Valley fighters have a bunch of other things going on too. They visit as
many community events as they can, they do car seat installations, and in‐home inspections.
You can visit their website or their Facebook page for more information on the station.
http://www.kvfire.ca/wordpress/
https://www.facebook.com/KVFire/
---